Honda Approved School of Motorcycling
As the world's leading motorcycle brand Honda want everyone to enjoy the freedom of the road safely and confidently. So we founded a school where you can learn to do just that.
Whether you dream of riding a Fireblade SP around a Circuit, traversing the expanses of Morocco on an Africa Twin or even just want to beat the rush hour traffic, we all started somewhere!
In conjunction with a local Honda Approved Training School we are able to offer a range of courses, options and deals to help you with everything needed to get onto two wheels.
For more information just drop us a call on 01977 553523
CBT
Our starter course covers the Compulsory Basic Training you need to ride a motorcycle up to 125cc (no theory test necessary). You'll be learning straight away on the latest Honda bikes and if successful you'll leave with a CBT certificate
Your Course
Your instructor will start off by taking you through the equipment and helping you to understand the basics. After the theory, you'll take to the road and if your instructor is confident in your abilities you'll get that CBT certificate.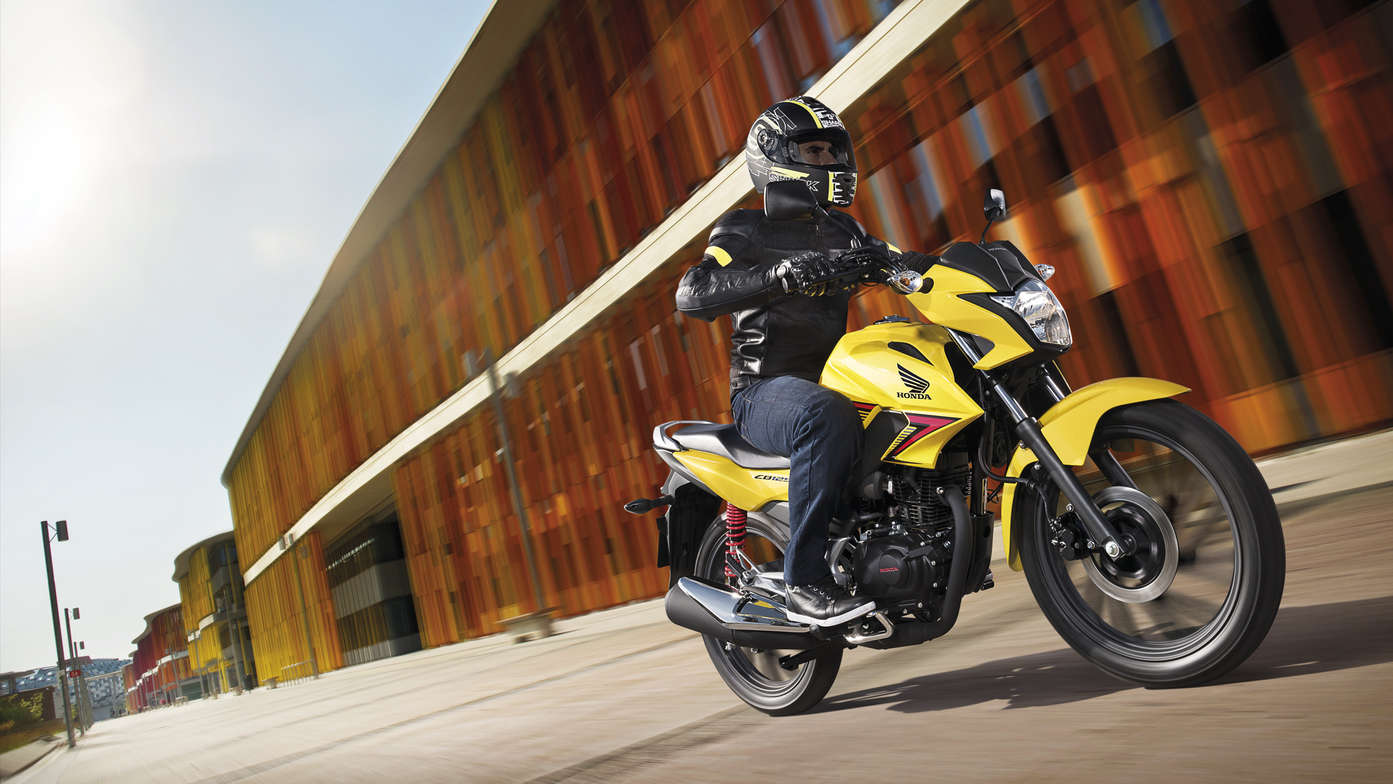 Step-Up Course
Designed for anyone with a CBT certificate and a theory test under their belt and are now ready for a bigger bike. Our qualified instructors can get you up to A1, A2 or A standard, meaning more options when it comes to what you can ride.
Your Course
Jump straight on a bigger bike, and practise manoeuvring on the training area before you take to the road. When you're ready you'll ride to the DVLA with your instructor and take your Mod 1 test. You can take your Mod 2 test the following day.
Full Course
Up to 6 days intensive training takes you from novice to full-on rider, qualified to ride with a full licence. In next to no time at all, you'll walk away able to jump on anything from the incredible Honda range (subject to licence type).
Your Course
Under the guidance of one of our expert instructors you'll work your way up from the CBT, taking on bigger engine sizes first on a training area and then on-road. When your instructor feels you're ready you'll progress to Mod 1 and Mod 2.
Contact

Details
Castle Motorcycles
3-7 Bridge Street
Castleford
West Yorkshire
WF10 1JP

Telephone: 01977 553523
Email: Click Here to Email Us
Opening
Times
Open 7 days a week
Mon - Sat
9:00 am
to
6:00 pm
Sunday
Closed